How to submit app
Step 1: Login your developer account(If you do not have one, please register). Click "My apps" and choose "Submit Your New App" on the top right corner.

Step 2: Submit New App: (1)Select supported system. For Android Wear apps, Mobvoi developer platform only provides the distribution channel for mainland China (Aka.Mobvoi Store). Please submit the app to Google Play store if you want to distribute to the global users; (1)Upload APK. After the .apk has been uploaded successfully, it will take 10-20s for the platform to analyze the apk information including apk name, version name, size, standalone, native platform, etc. After the .apk analysis is completed, please confirm the results of the analysis is correct. ( this step is very important as the wrong information may result in the app release failure.) If you have any questions for the .apk analysis information, please click exclamation point to see more information. (3)Specify the brands and devices to publish your app. By default your app will be published to all devices. You can also switch to whitelist mode and specify your own device.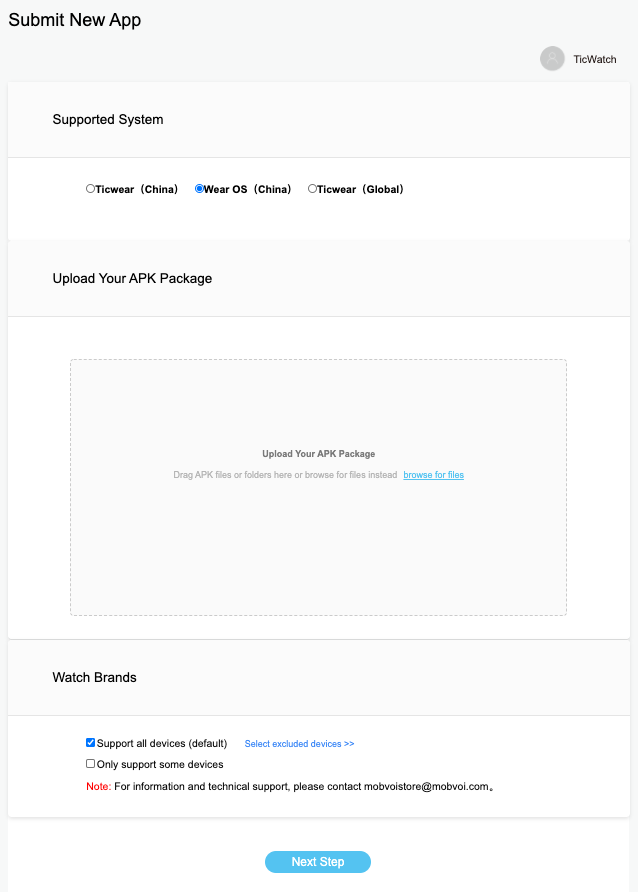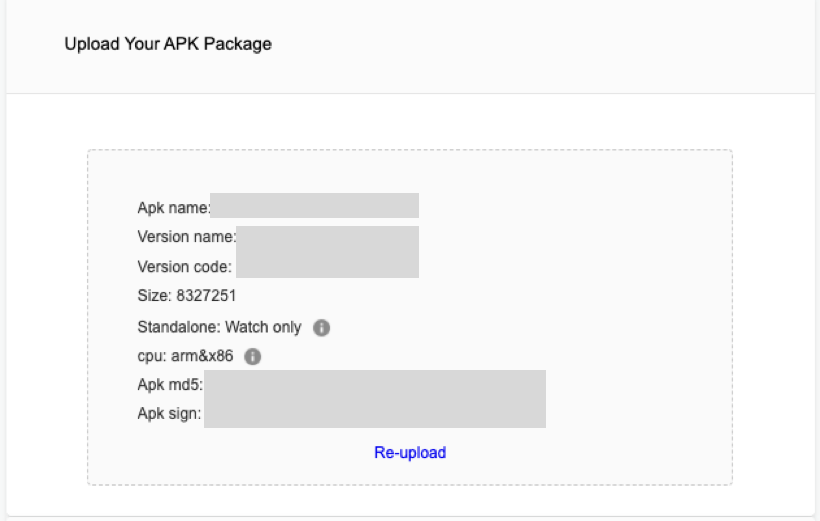 Step 3: Complete app information and select target platforms, brands and devices;The target CPU architecture of your apk will be analyzed automatically. If your app has several apks for different CPU architectures, please upload multiple apk submissions.Please click "Submit Your App" after filling out all required information;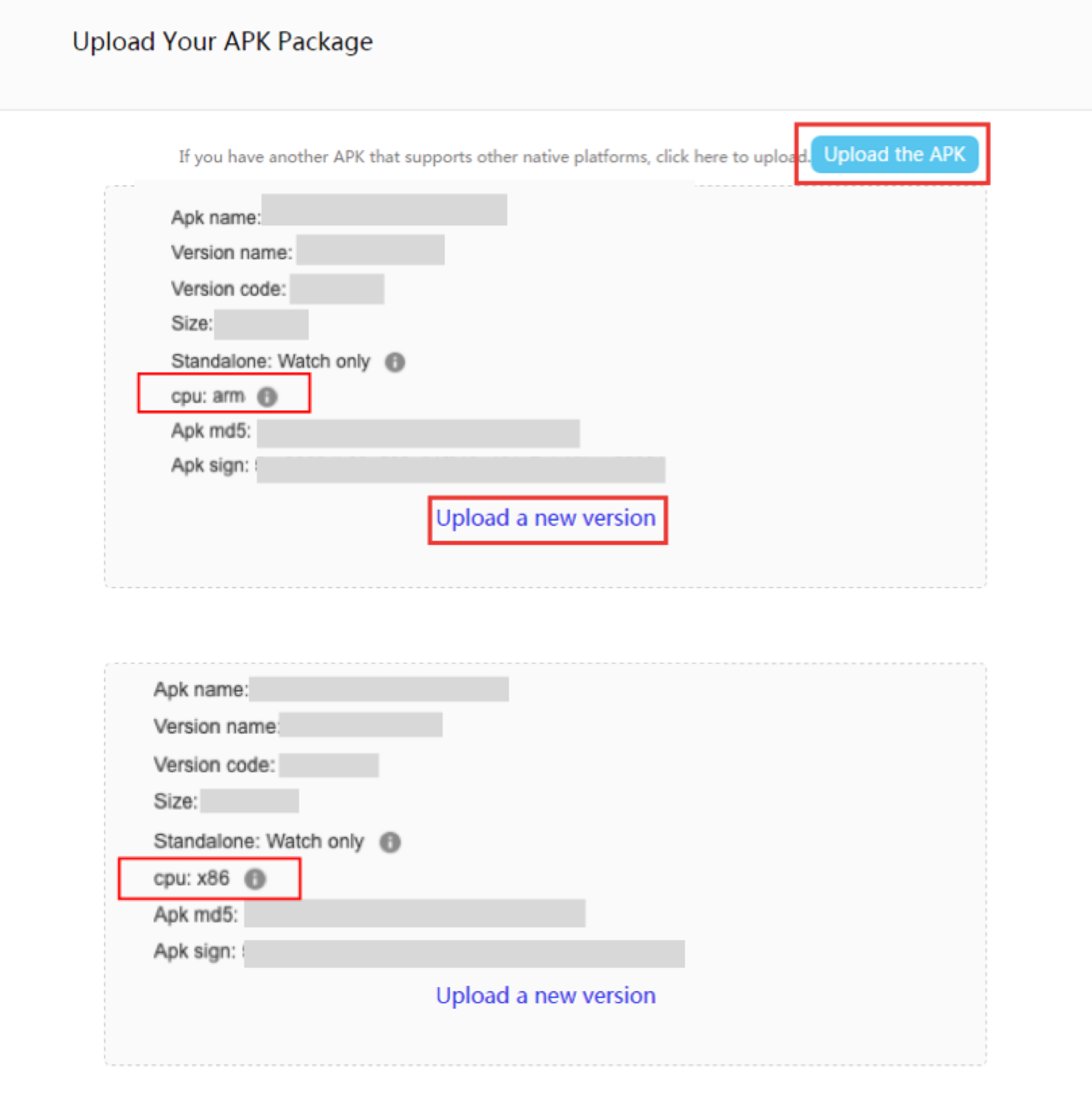 Step 4: Once you have successfully submitted your app, your app will be in the review. We will keep you updated on the status of your submission.